It will make a good quiz question one day: Which Englishman has played alongside Michael Owen, Jack Butland, Joey Barton, Felipe Anderson and Rafael Marquez?
Answer: Ravel Morrison.
As England prepare for this week's remaining World Cup qualifiers against Slovenia and Lithuania, Morrison could not – almost literally – be further away from the squad.
Once regarded as the nation's most prodigious talent and described by his former Manchester United manager Sir Alex Ferguson as having "as much natural talent as any youngster we ever signed", the Mancunian's latest move has taken him to Mexican Premier League side Atlas on a season-long loan.
BBC Sport has been given an insight into how Morrison ended up in North America and what he can expect there.
'The club made him feel important'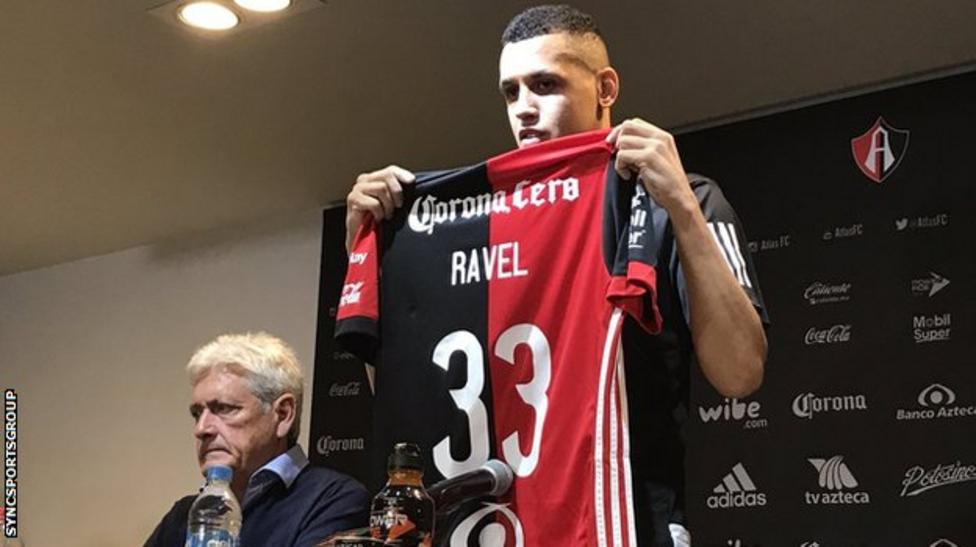 There is a 30-second YouTube clip of Morrison scoring a sensational goal in training for the England Under-21s, which has had 3.5m views since 2013, and another titled "Goals, skills, assists – amazing talent" which compiles his best moments.
Right-foot finishes, left foot, free-kicks, pace, composure, stepovers, drag-backs – the video showcases the vast array of his talents. It is easy to see why former United defender Rio Ferdinand called him "the best young kid I have ever seen in my life".
Morrison started his career at Old Trafford, where he made just three League Cup appearances, and has since gone on to play at West Ham, Birmingham, Cardiff, QPR (twice) and Serie A side Lazio. All by the age of 24.
For every superb solo goal, however, there were misdemeanours involving common assault, criminal damage and witness intimidation. Last month, his ex-Hammers boss Sam Allardyce said Morrison was "the biggest waste of talent I ever worked with".
Even Ferguson – the master at mentoring and developing young players – could not tame him.
Now in his latest sojourn, which you may have missed on transfer deadline day, Morrison has made the move to Liga MX club Atlas – 5,500 miles away from his home city of Manchester as he looks to get his career back on track… again.