Manchester United are reportedly one of three clubs that are willing to trigger Neymar's release clause at Barcelona. 
As reported by Luke Salvin-Hughes of Sport, one of the Brazilian's representatives, Wagner Ribeiro, stated in an interview with Radio Jovem Pan there are plenty of suitors for Neymar.
"Today there are three big clubs in the world who want to sign Neymar and pay the [buyout] clause of €200 million to Barca," he said. "I cannot say anything else, because it's a sensitive issue."
Salvin-Hughes added the trio of clubs are "rumoured" to be the Red Devils, French champions Paris Saint-Germain and Barcelona's eternal rivals Real Madrid.
It's also noted that despite this interest, there is little danger of Barcelona losing the player. Salvin-Hughes stated the 24-year-old is now just "one step away" from signing a new contract with the Catalan club and that'll likely be finalised following the 2016 Olympics in Rio de Janeiro.
The 2015-16 season was a memorable one for Neymar, as he helped Barcelona secure more silverware with some spectacular performances on the left flank. Here is a look back at some of his standout moments from the campaign:
Although his form did tail off slightly towards the back end of the year, there were signs throughout much of the term of what Neymar is potentially capable of achieving.
When Lionel Messi was sidelined for two months because of an injury problem, it was the former Santos man who grabbed hold of matches and looked to push his team forward. Goals flowed, assists came frequently and Neymar produced some brilliant football.
These numbers from Squawka Football show just how impressive he has been in both Barcelona and Brazil colours in 2015-16:
View image on Twitter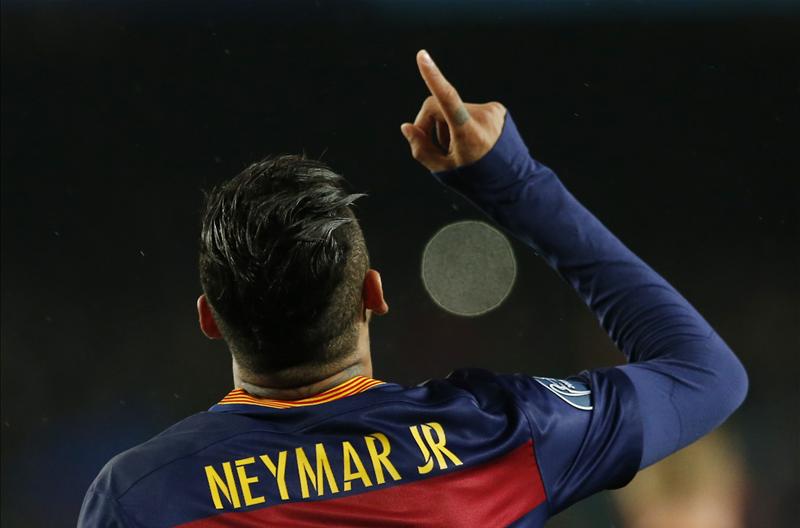 Given his world-class talent, penchant for performing in the big games and the potential longevity he'd bring, it's no surprise to learn so many clubs would be willing to pay such a whopping amount to bring him in. United have been linked with the Brazil skipper before.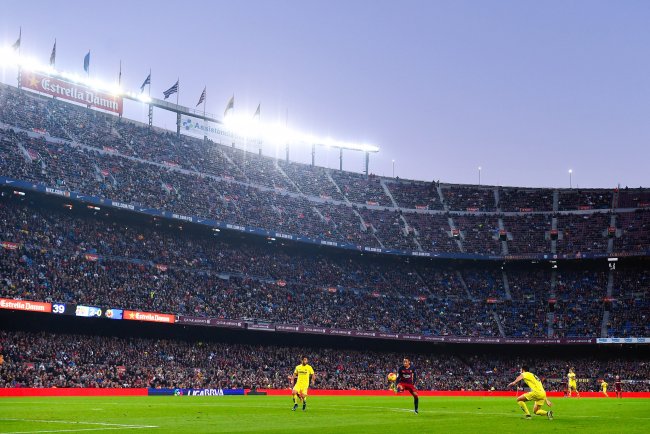 David Ramos/Getty Images
The player confirmed to ESPN Brazil that United had been in touch about a potential move that ultimately didn't come to fruition. It was certainly a bold play by United and one that, given the initial report, they may be keen to repeat again this summer before Neymar finalises a new Barcelona deal.
Spanish football journalist Rafael Hernandez feels as though the Barcelona No. 11 still has a lot more to achieve in his career at the Camp Nou, though:
Would Neymar be worth €200m?
For United, it'd be money well spent if they were to part with that sum. Neymar is one of the most marketable footballers in the world, getting him in would be a huge statement of intent and the forward's influence on the field would make a massive difference. Even so, any deal looks unlikely at this point.
Being able to afford Neymar's release clause is impressive, but convincing him to leave Barcelona would be a difficult task. After all, the Brazilian is winning titles, performing well and playing alongside two of the best players in the world in Messi andLuis Suarez. Even United's millions won't be enough for him to consider leaving that way of life behind.