He turned down Chelsea in the summer and models himself on Harry Kane. Yet you've probably not heard too much about Jann-Fiete Arp, the 17-year-old striker making history in the Bundesliga.
It started with a kiss last month, not that Hamburg team-mate Kyriakos Papadopoulos gave him much of a choice. The young striker received a peck on the cheek from the burly Greek defender, having just scored his first league goal.
It proved to be a consolation in a 2-1 defeat by Hertha Berlin – but with it, he became the first player born in the 21st century to score in the division. What's more, it slotted him in at number seven in the Bundesliga's list of youngest all-time scorers and earned him a start against Stuttgart just before the international break.
That was at Hamburg's Volksparkstadion, a place which Jerome Boateng, Vincent Kompany and Son Heung-min have all called home in the past decade. Funnily enough, Arp's actual home is next door. In July, he moved into the club's new academy building, just 200 metres from their stadium.
It was fitting then that, having excelled with his all-round performance against Stuttgart, Arp should clinch Hamburg's 3-1 victory in front of the very stand from where he used to support them, having attended his first game aged five and watched from the North Stand since signing at 10.
All this has sparked "Fiete fever" around Hamburg. No wonder, given that his goal against Hertha made him their youngest Bundesliga scorer, eclipsing Tottenham's Son in the process. It's one of the South Korean's English team-mates, however, who Arp is particularly fond of.
Inspired by Kane
It is rare these days for a German footballer to look to England for inspiration, but that is exactly what Arp has done.
Harry Kane, Tottenham and England's star striker, is the player he looks up to most.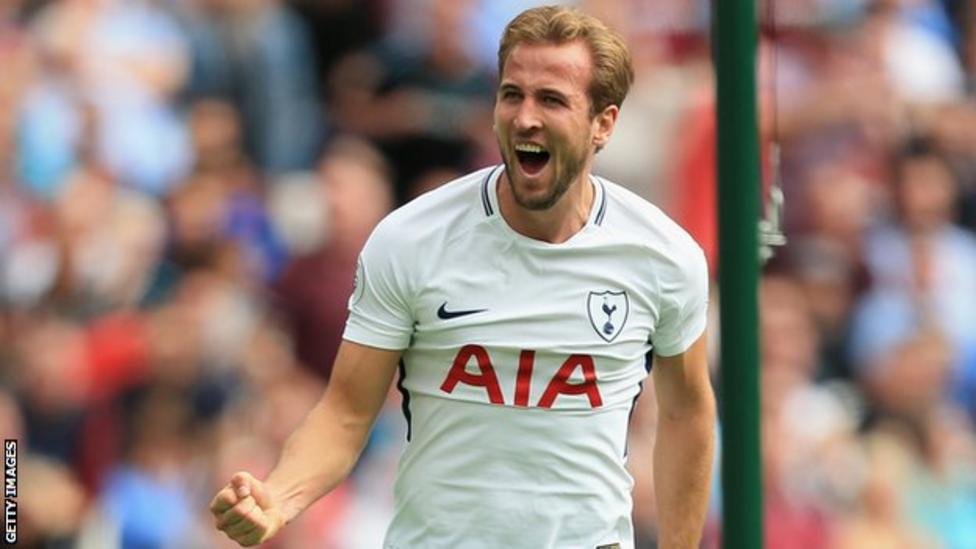 "There are many good strikers that you can learn a lot from by watching," said Arp, who lists Robert Lewandowski and Luis Suarez as two of his favourites.
"But if there was just one player I had to pick as my role model, it's Harry Kane."
Speaking to Uefa in May, he added: "He plays the way I want to play. He's pacy and very comfortable with and without the ball. It's difficult to stop him. You need to pay attention for 90 minutes because he can score at any time."
Elements of Kane are certainly visible in Arp's game, particularly in his finishing and his ability to be in the right place at the right time.
What also appeals to Arp is the route Kane took at Tottenham.
He said: "He went through all the youth teams in his club, became a first-team player in that club and was even the league's top scorer, twice. Now, he's an international. In the space of three years, Kane has made every step that you dream of as a young player."
Germany's next superstar?
In September, Arp won gold in the under-17 category for the Fritz Walter medal – an award that recognises Germany's footballing stars of tomorrow. It by no means guarantees success at the next level but it says something that Manuel Neuer, Toni Kroos, Mario Gotze and Emre Can are among players previously recognised.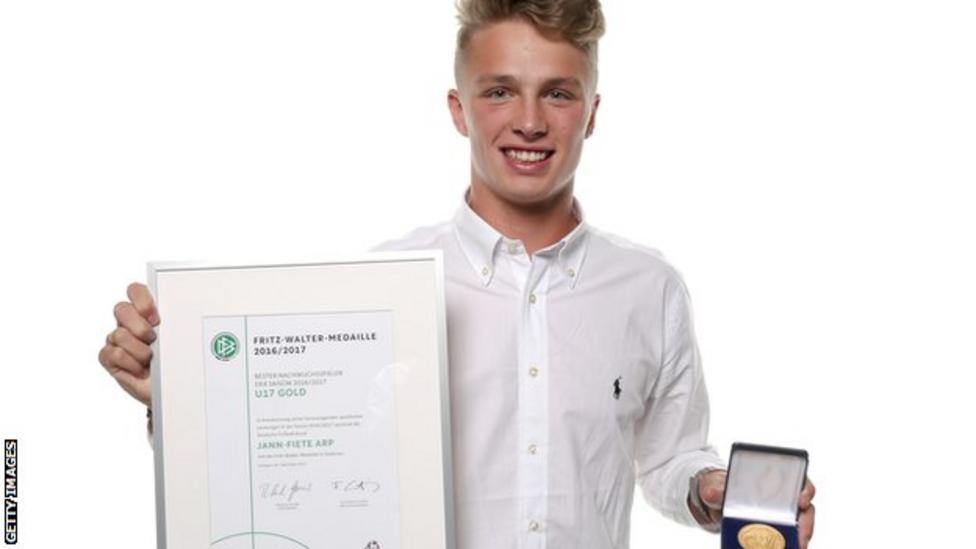 That came after Arp had starred at youth level on both the domestic and international stage.
In the Under-17 Bundesliga, he finished top scorer with 26 goals in 21 games. Then in June, he ended the Under-17 European Championship as the second-top marksman, with two hat-tricks helping him to seven goals in the tournament. That was followed up in October with Arp finishing as Germany's top scorer at the Under-17 World Cup.
You get the picture – he has been prolific at youth level, even dating back to his time in Hamburg's Under-12s. Arp will tell you how he once scored 16 goals in a 22-0 win.
"He sets high standards of himself, the coach and the team," said Hamburg youth coach Bastian Reinhardt to the German FA's website in September.
"That's what a young player needs to be like if they are to make the jump to professional football.
"He was an intelligent, bright lad who often wants to know: 'Why are we doing this now? What's the idea?' A player who was already thinking critically."
That extends to Arp himself, who said: "I have everything a really good striker needs, but I know my left foot is not as good as it should be and I should improve my heading."
A-Levels over Chelsea… for now
Real Madrid, Juventus and Arsenal have been among the suitors tracking his progress and he could have gone to Chelsea in the summer. That, though, would have been the wrong move in Arp's opinion.
"It would have made no sense as a 17-year-old to go to Chelsea," he told Bild in August.
"You've barely achieved anything yet and have as good as no experience in professional football. The risk is just too great. It would have been nonsense to go abroad now and leave everything else behind."
His priorities this season are "football, A-levels and getting my driving licence", though not necessarily in that order.
"My last year at school has priority above everything else," he said. "It would be insane if I messed up 11 years of school now just because I don't have my priorities right."
The offers are likely to come again but Hamburg, who gave him a new deal until 2019 in July, are desperate to tie Arp down to a longer contract.
"We would be ready to negotiate, 24 hours a day – his agent knows that," said sporting director Jens Todt.
Former Hamburg striker Jurgen Milewski is that very agent.
"Contract extension? Other clubs? The lad doesn't have that in his head right now. Let's just let Fiete play football for now," said Milewski, who added it will ultimately be down to Arp as to what his next move is.
Coach Markus Gisdol tried to reduce the pressure during the recent international break.
"Fiete needs a week off training, for his body and his mind," he said. "After all the hype, he can also clear his head."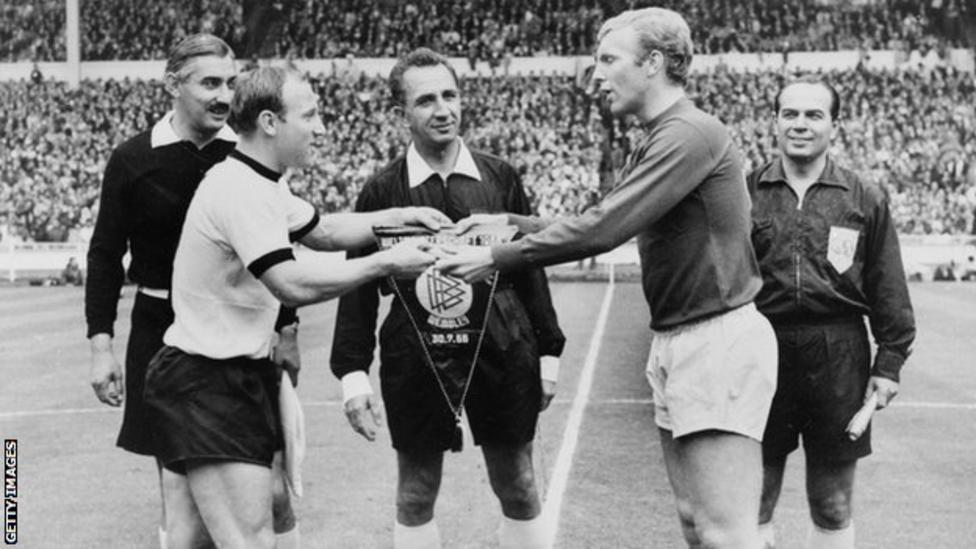 An endorsement from Hamburg's all-time top scorer Uwe Seeler might not have helped that. The 81-year-old club legend, commonly known as "Our Uwe" by fans and the media, says he would not be angry with people calling Arp "Our Fiete".
Arp would not mind that either. He prefers being called Fiete, a shortening of Friedrich in northern Germany, with Arp originally hailing from Wahlstedt, around an hour's drive north of Hamburg.
"The only person who calls me Jann-Fiete is my mum when she's annoyed with me and it should stay that way!" grinned Arp in his first interview with the club's TV channel last week.
In the long term, his prospects look exceedingly bright. Even at just 17, he's looked like Hamburg's most dangerous forward this season.
In the short term, he might want to watch out for Papadopoulos the next time he scores.