Matt Barnes won the NBA with Golden State Warriors last year after following that pre-game routine.
The 38-year-old retired last June after the 4-1 series win over Cleveland Cavaliers and has told BBC Sport that use of the banned substance is "widespread" despite being in breach of NBA rules.
Barnes says he even discussed cannabis with his coach, seven-time NBA champion Steve Kerr, who has previously admitted to taking the drug to ease chronic back pain.
But is using a substance that is legal for medical use in 29 states and recreationally in nine of those really so prevalent in one of the most moneyed sports leagues in the world?
If so, how are players getting away with it? And what is the NBA doing about it?
Why are players using cannabis?
Cannabis has been a part of Barnes' life since he was 14, but he refutes suggestions that he is addicted.
During his 14 seasons in the NBA with seven different teams, he used it to manage pain, to relax and to help him sleep, and says it "brought me peace of mind".
The story is echoed by several of Barnes' contemporaries in a sport where athletes are often asked to play several high-intensity matches in distant cities within the space of a few days.
Former NBA power forward Kenyon Martin, in an interview with Bleacher Report in April, estimated that 85% of NBA players smoked the drug during his career.
And one of Barnes' former Warriors team-mates – Al Harrington – has taken his cannabis use into retirement by founding a medical marijuana company.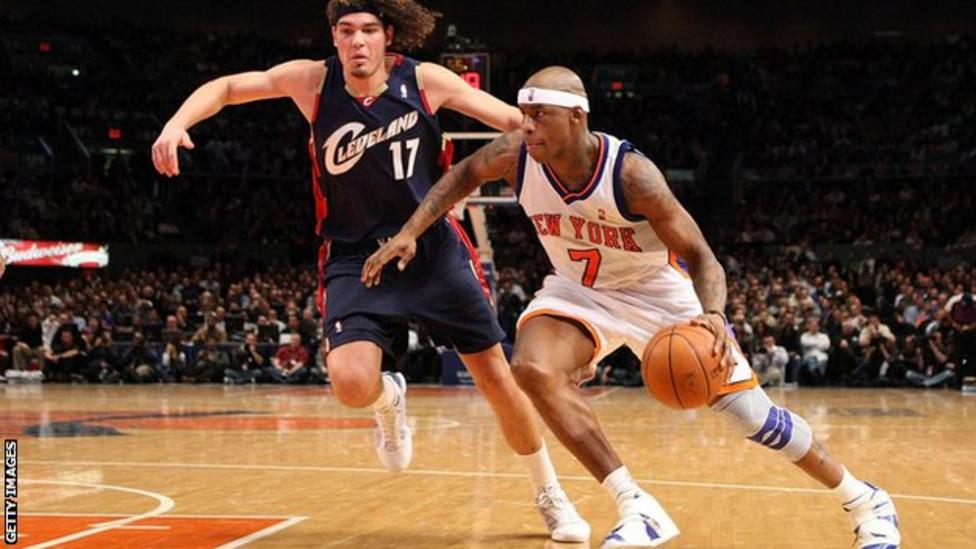 Harrington, who played 16 seasons in the NBA before quitting in 2014, says he first smoked cannabis following a Warriors game in 2007.
He then smoked it during the off-season for seven years and used gel capsules and creams containing cannabis between matches to manage pain.
"Even the coaches and owners are using it," the former Denver Nuggets power forward told BBC Sport. "Each team I played on had at least five smokers and not once did they arrive at a game under the influence."
The 38-year-old – who resorted to cannabis following knee surgery in 2012 after seeing how it helped a relative's glaucoma – has a vested interest, but is a staunch advocate of the drug.
He argues that it is unfair to prevent players using cannabis in US states where it is legal: "Why are they living by a different standard to the people that come and watch them play?"
And he believes the side-effects are less harmful than the anti-inflammatory pills he took every day from the age of 19 until he discovered cannabis almost eight years later.
That view is supported by the National Institute on Drug Abuse, who state that "every day, more than 115 people in the United States die after overdosing on opioids".
Harrington says: "I wasn't addicted to opioids. But who knows what they were doing to my body?"
Is it legal in the US? And what are the risks?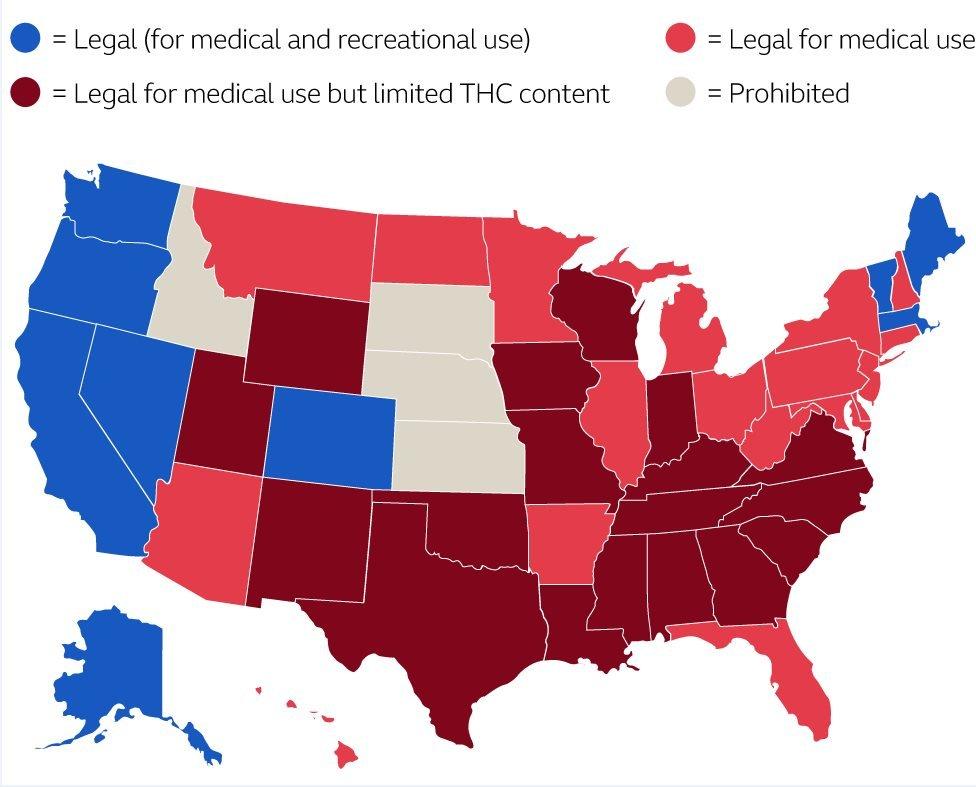 Just like in the UK, it is illegal to possess, use, buy, sell, or grow cannabis in the US, at a nationwide level at least.
So far, so simple.
However, 29 US states have passed legislation allowing medical use of the drug, and nine of those states permit recreational use.
So far, the US government has not enacted federal law in these instances, meaning companies such as Harrington's have sprung up across the country.
However, the US Food and Drug Administration (FDA) – the government agency responsible for regulating drugs – has not approved cannabis as a safe and effective drug for any indication.
And the World Heath Authority (WHO) says the side-effects include impairing learning, memory, attention and co-ordination, as well as addiction in chronic users.
In 2017, they concluded that the non-psychoactive component of cannabis does not appear to have abuse potential or cause harm.