Russia still has "serious challenges" to overcome in its anti-doping programme, the World Anti-Doping Agency [Wada] has said following a devastating new report on the country's drug testing practices.
RusAthletics, the Russian athletics federation, was banned from international competition by the IAAF last November.
An "update on the status of Russia testing" was published on Wada's website on Wednesday which lists a catalogue of delaying tactics, failures and wilful obstruction which have made it almost impossible to adequately test Olympic hopefuls in the world's largest country, second in the all-time Olympic medal table.
The report, largely compiled by UK Anti-Doping (Ukad) as the British agency has been overseeing drug testing in Russia since February, has already been passed to the IAAF Task Force that is in Russia to assess its compliance with Wada rules – its recommendation is crucial to Friday's decision on whether to allow Russia into this summer's Olympics.
Wada spokesman Ben Nichols said in a statement to Press Association: "The report outlines some of the serious challenges faced in implementing an effective testing programme in Russia, and it indicates that much work still needs to be done.
"It is clear that cultural change is required to embrace clean sport. There is clearly still a long road ahead to ensure all athletes, national federations and support personnel understand the importance of a robust anti-doping programme.
"Moving forward this will be a key task for Rusada (the Russian Anti-Doping Agency), which is now being led by two independent experts whose job it is to ensure Rusada acts without external influence."
Ukad's report followed an independent investigation, funded by Wada, that resulted in Russia's athletics federation, anti-doping agency and main anti-doping lab all being suspended last November.
The report says 2,947 tests have been carried out on Olympic and Paralympic athletes in Russia since February, 455 under Ukad's guidance, but a remarkable 736 have been "cancelled or declined" because of "sample collection authority lack of capacity".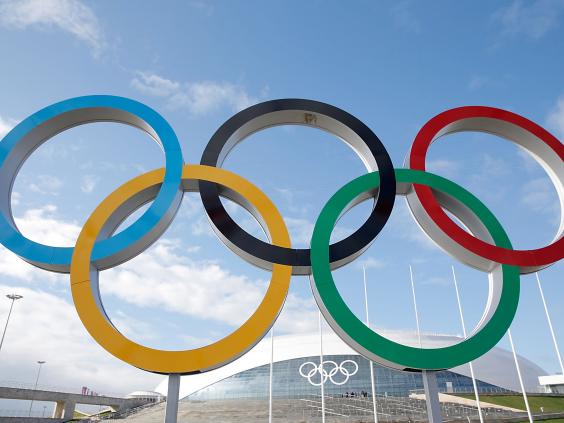 What this means becomes apparent as the report explains how athletes from a variety of sports fail to provide addresses or contact details, claim to be training in restricted military cities or put misleading information on their "whereabouts" forms.
In-competition testing in Russia is not much easier as the addresses and schedules of events are often vague and line-ups are revealed late.
Other problems listed include obstruction from security staff at training camps and armed police in restricted areas, and tampering with samples by customs officials.
There have been incidences of athletes running away from testers, one case of attempted bribery and another of a female athlete trying unsuccessfully to use clean urine stored in a hidden device.
There is even an allegation of an informal lab, with analysis machines, being used by competitors at a wrestling event.