British-born wrestler Paige has been suspended by the WWE again for violating the organisation's wellness policy.
World Wrestling Entertainment hasn't revealed specifics of the suspension but one of the things the policy focuses on is regulating drug use in the sport.
She has been suspended for 60 days after violating WWE rules for a second time.
Her father has responded on Facebook.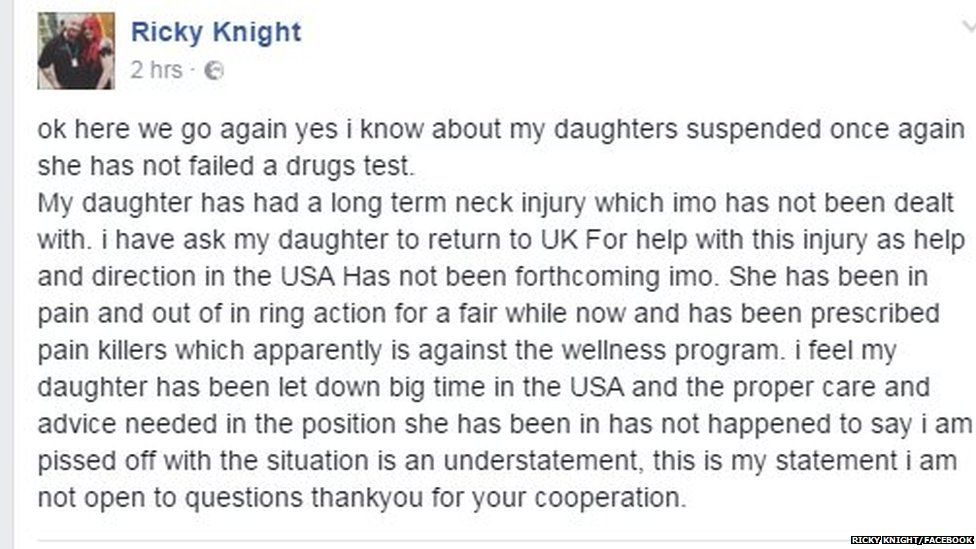 In the post her dad Ricky Knight (real name Patrick Bevis) says the issue is related to prescribed pain killers Paige is taking while recovering with a neck injury.
He also says Paige (real name Saraya-Jade Bevis) "has been let down big time in the USA and the proper care and advice needed in the position she has been in has not happened".
Paige's mother, wrestler Saraya Knight (real name Julia Hamer), shared her husband's post with the comment, "I wish she would come home.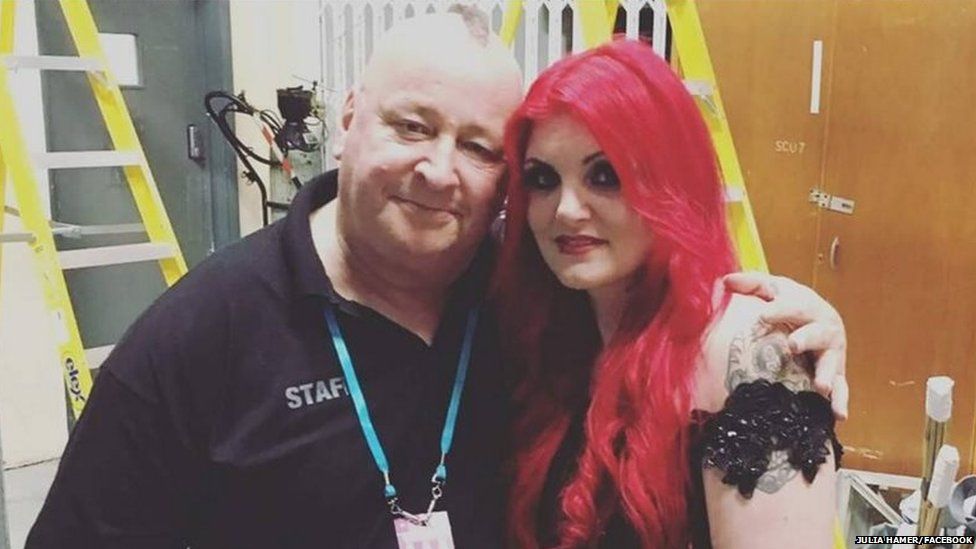 Paige tweeted "Kids, don't get prescriptions or doctors. Not acceptable."
"WWE Talent Wellness Program is administered independently by world renowned medical professionals," says WWE.
"[It] includes cardiovascular testing, ImPACT, testing for brain function, substance abuse and drug testing, annual physicals, and health care referrals.
"The WWE Talent Wellness Program is unique in the entertainment industry and is considered to be as good as or better than the testing programs initiated by major sports leagues, government agencies and corporations.
"The program has successfully identified health issues in our WWE Superstars that may never have been diagnosed if they had not undergone the various tests required by the program."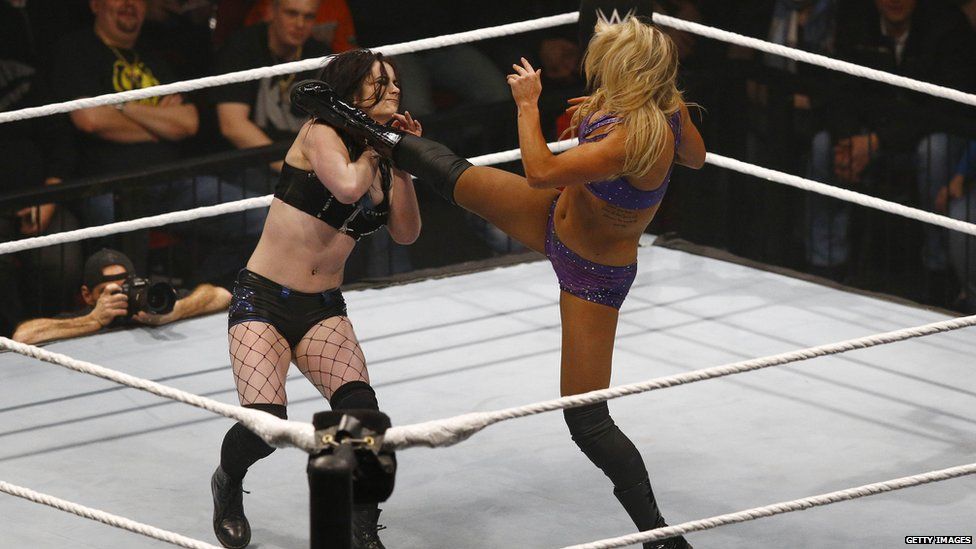 Paige was suspended in August alongside her boyfriend Alberto Del Rio and Eva Marie over the wellness policy.
British-born Paige (whose real name is Saraya-Jade Bevis) started wrestling aged 13 and joined WWE in 2011.
She became the youngest ever champion of the organisation's Divas Championship in 2014.
Share
0
0
0